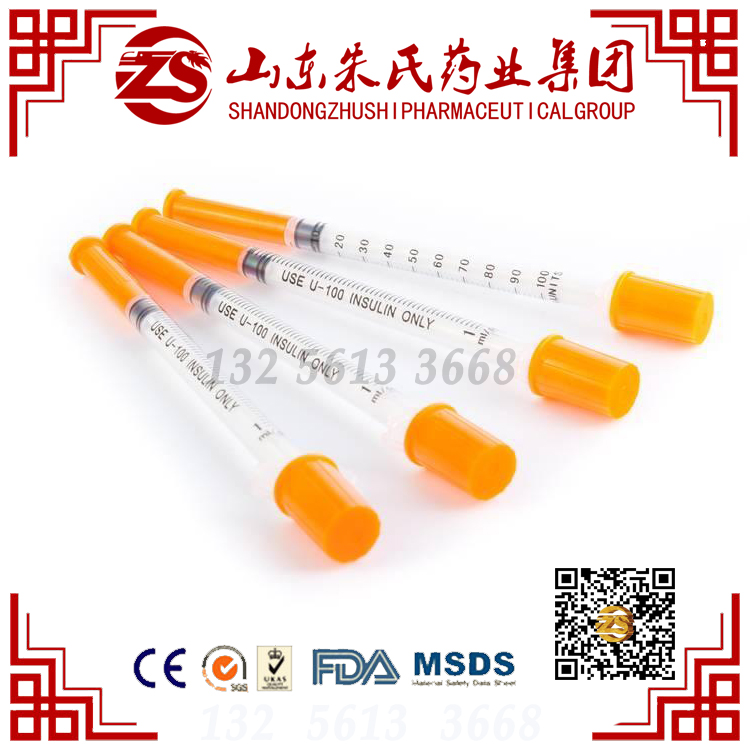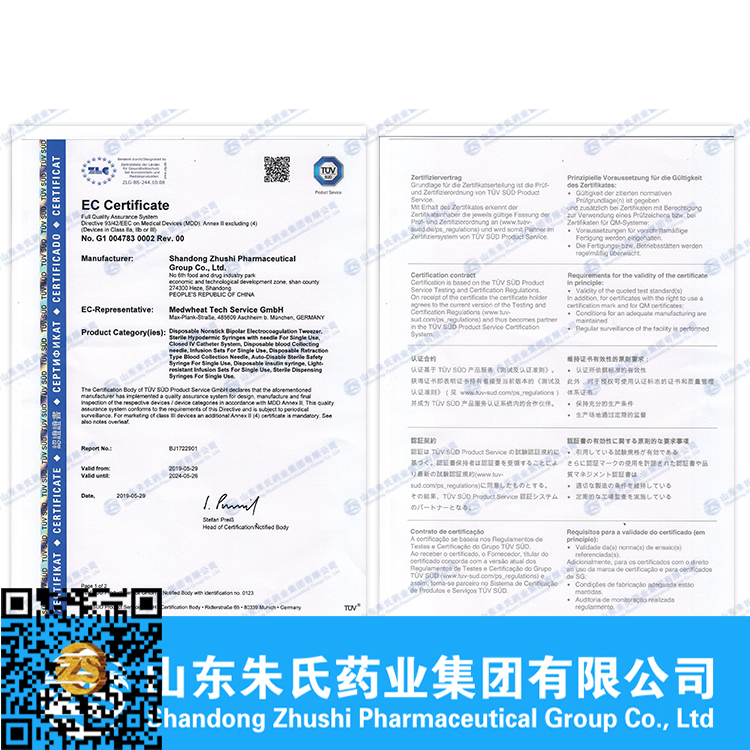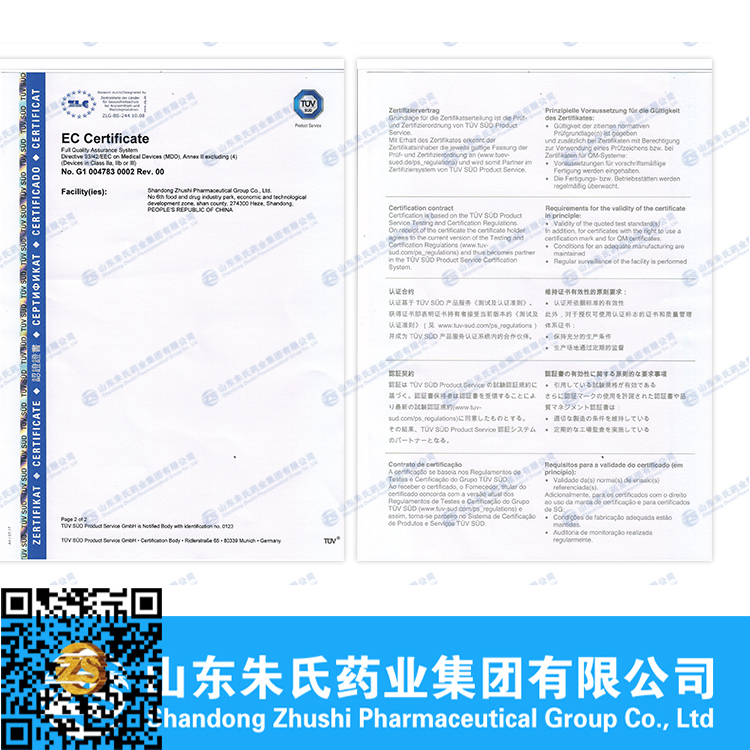 [product name] disposable sterile insulin syringe
[specification and model] U-40 (nominal capacity: 0.5ml, 1.0ml)
U-100 (nominal capacity: 0.5ml, 1.0ml)
Needle diameter: 0.3mm, 0.33mm, 0.36mm
[scope of application] it is used to inject insulin into human body immediately after suction.
[structure composition] it is composed of front sheath, needle tube, core rod, outer sleeve, piston, handle and tail sheath.

1 front sheath 2 needle tube 3 zero scale line 4 scale capacity line 5 datum line 6 piston
7 total scale capacity line 8 jacket 9 hemming 10 core rod 11 handle 12 tail sheath
[contraindications] none
[precautions]
1. Check whether the package of the sheet is complete before use. If the package is damaged, the accessories fall off, and the needle tip is abnormal, it is forbidden to use it;
2. After opening the package, please use it immediately;
3. It is forbidden to use if any foreign matter is found in the package;
4. This product is only for one-time use. It is strictly forbidden to reuse. Please destroy it after use;
5. Please check the validity period of the product carefully when using, and it is forbidden to use after expiration;
6. This product contains natural rubber, which is forbidden for those allergic to natural rubber;
7. The waste should be treated according to the regulations on the management of medical waste, and needle stick injury should be prevented.
[usage]
1. Open the single package and take out the disposable insulin syringe;
2. Remove the front sheath and check the needle tip for burr, barb, flat head and other defects;
3. Aspirate the insulin solution and drain the bubbles in the solution;
4. Inject the human body according to the injection operation method of clinical nursing;
5. Please cover the front sheath after use, and pay attention to prevent needle stabbing.
[sterilization method] ethylene oxide sterilization
[maintenance] not applicable
[transportation and storage] during transportation, the product shall be protected from heavy pressure, direct sunlight and rain. It shall be stored in a dry and well ventilated clean room without corrosive gas.
[validity] three years
[Registration Certificate No.] gxzz No. 20203140529
[production license No.] lsyjx production license No. 20140053
[registrant / manufacturer (after sales service)] Shandong Zhushi Pharmaceutical Group Co., Ltd
[address] Fanlou Road South, Shanxian Development Zone
[production address] No.6, DANDE Road, food and Drug Industrial Park, Shanxian economic and Technological Development Zone, Shandong Province
[Tel] + 86 13256133668